Creator of human experiences and sharing.

else Our mission: to offer friendly retreats focused on well-being, personal development, sport and escape.
Retreats organized exclusively on the island of Majorca, a true jewel of the Mediterranean.
Give yourself time to relax, escape, move forward and learn. Come here to recharge your batteries and live the essential. Live an enriching experience made of beautiful encounters where you will share strong moments around a passion or a common interest.
Let yourself be carried away and discover others but above all yourself.
Relax, we'll take of you and everything else…
We have carefully selected places to retreat that have been chosen for their beauty and authenticity. We have found local chefs who will delight your taste buds with balanced, seasonal dishes; sports trainers who will help you excel; artists who will boost your creativity!
And rest assured, we attach particular importance to the selection of your guides, coaches, teachers, and teachers chosen for their professionalism and expertise.
Become the hero of your own adventure.
To live fully is here and now!
AN INVITATION
TO A JOURNEY
TO THE DISCOVERY
OF ONESELF AND OF OTHERS

A break from everyday life where you can reconnect with your inner self and become the hero of your next adventure, whether it be personal, sporting or professional!
It is the promise of strong moments, of discoveries but also of serenity and sharing.
It's the luxury of the beautiful, the good, the authentic in all simplicity.

Located just over 200 km off the Spanish coast, off the coast of Barcelona, the island of Mallorca, together with Menorca, Ibiza and Formentera, forms the Balearic archipelago.
This Mediterranean jewel is the largest of the four islands. With its mild climate and exceptional luminosity, Mallorca is an island of contrasts that is full of treasures!
Fine sandy beaches, mountains with steep cliffs jutting out into turquoise waters, agricultural plains covered with olive, almond and citrus trees; the island is a real picture that inspires many artists every day.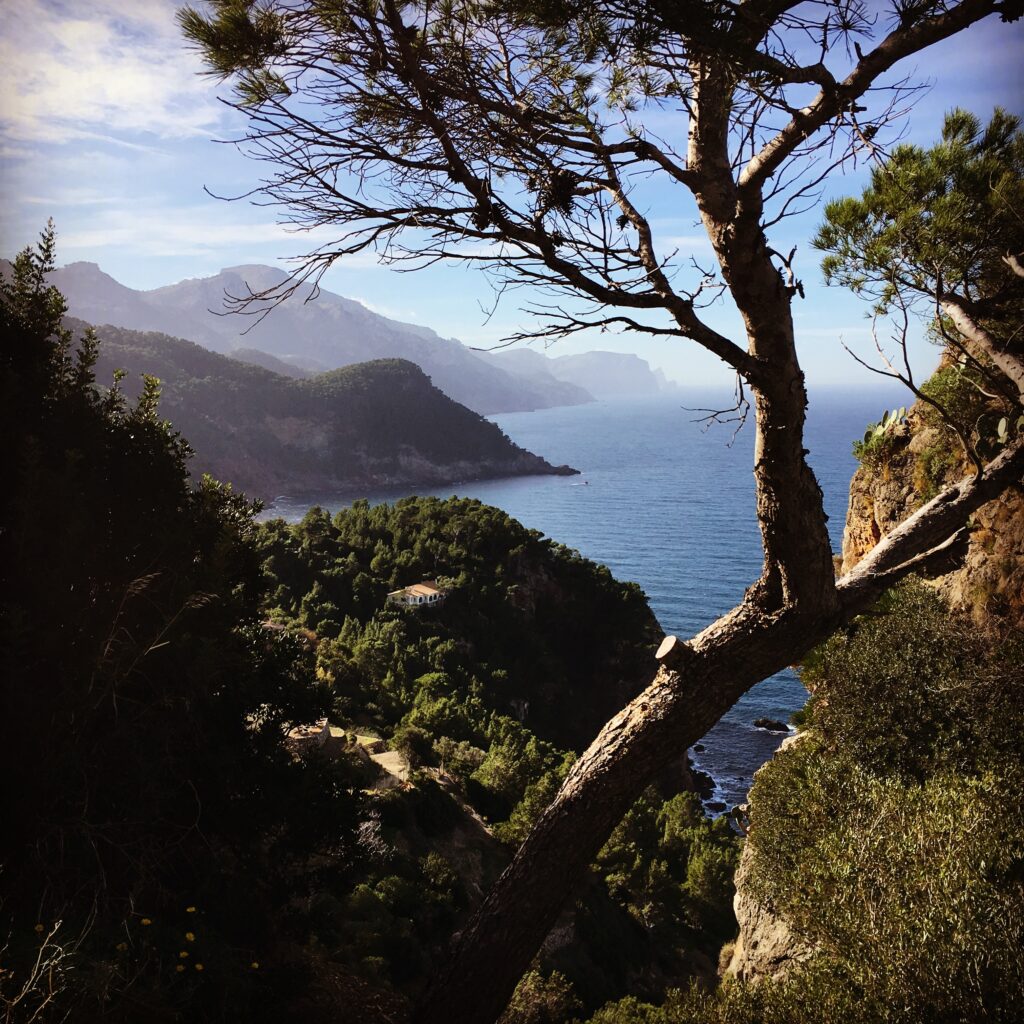 We have chosen the Serra de Tramuntana as our land of adventure.
Here, we forget time, urgency and the need to perform. It is a return to oneself and to nature; an opening to fulfilment, to contemplation… The light and beauty of the island revitalize our senses!
Listed as a UNESCO World Heritage Site since 2011, this mountain range runs along the northwest coast of the island of Mallorca for almost 100 kilometers. Made up of striking contrasts between the sea and the mountains, this magnificent limestone massif, whose peaks offer grandiose views, is covered in forest and made up of steep cliffs plunging into crystal-clear waters.
In the heart of the mountains and canyons, you will discover dry stone terraces covered with century-old olive trees, orange and lemon trees that enhance the magnificent stone villages.